The Real Enemy of Spiritual Growth
July 27
Therefore be imitators of God, as beloved children.
I heard a story about two brothers who were notorious sinners. They were drunkards, thieves, womanizers, and often got into fights at the local bars. Well, one day one of the brothers died. And the other went to the preacher and said, "I'll give you a thousand dollars if at the funeral you'll say my brother was a saint."
The preacher agreed and the day of the funeral came. So he stood before the few who gathered and declared, "This man we're burying today was a liar, a thief, a drunkard, an adulterer, and a blasphemer. But compared to his brother, he was a saint!"
It's sometimes tempting to compare ourselves with others – especially when we fall short. If you're a 'C' student, you can say, "Well, at least I'm not one of those 'D' students." If you gossip about or slander others, you can say, "At least I never killed anyone!"
Comparison often leads us into a false sense of spiritual maturity. When we compare ourselves with those who are less "moral" than we are, it may make us feel good. But it's a low bar for us to reach and never really challenges us to grow.
To grow in our holiness, we must look to God's holiness first, which is revealed in the character of Christ. Strive to imitate God, not others, and you'll grow in your spiritual maturity!
GROW SPIRITUALLY, NOT BY COMPARING YOURSELF WITH OTHERS, BUT BY STRIVING TO IMITATE THE CHARACTER OF GOD.
---

For more from PowerPoint Ministries and Dr. Jack Graham, please visit www.jackgraham.org
and
Listen to Dr. Jack Graham's daily broadcast on OnePlace.com.
Watch Jack Graham and Powerpoint Ministries Video Online.

Revitalize your prayer life in 30 days!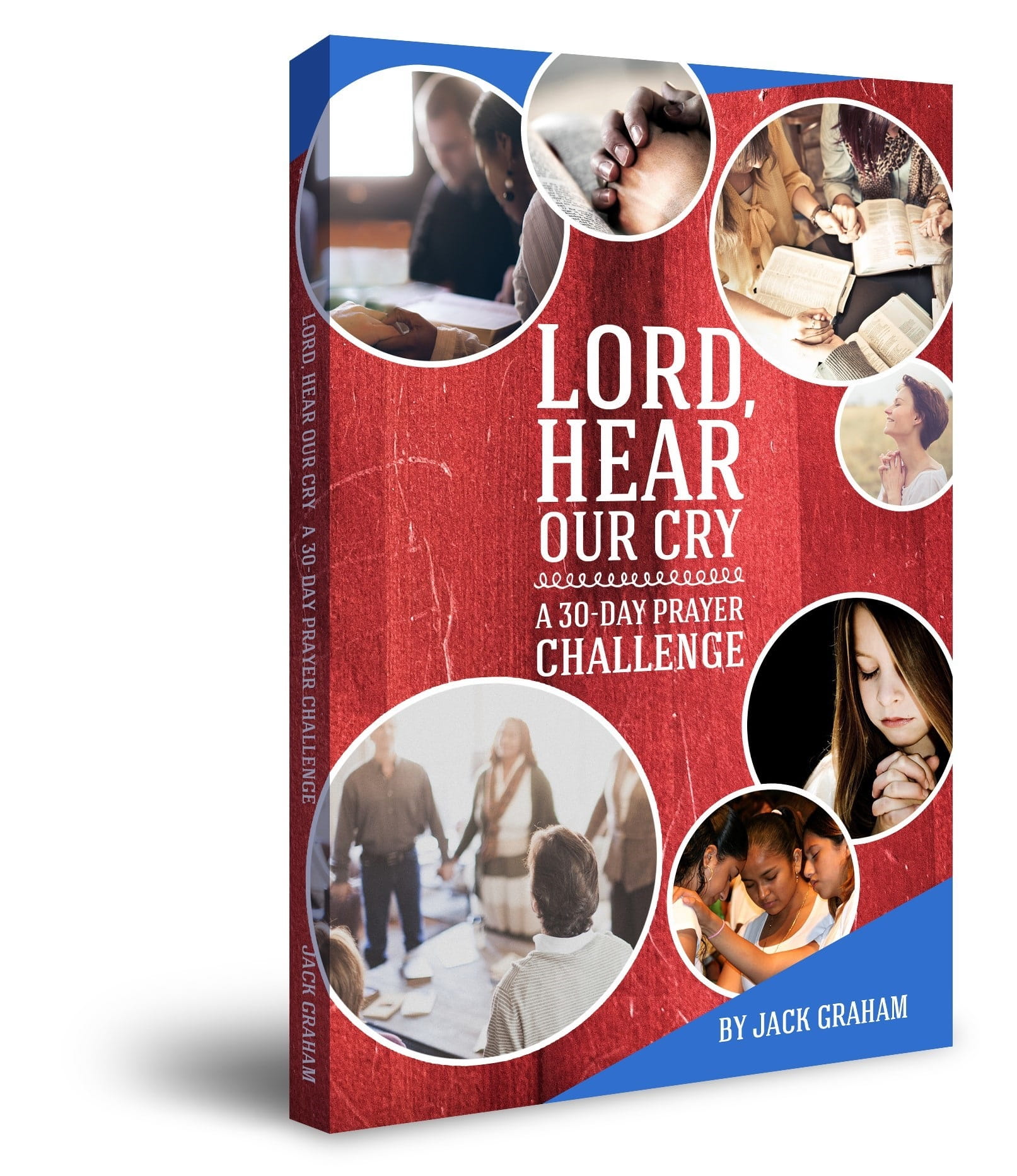 We want to help you Discover how to revitalize your prayer life in 30 days, by sending you Pastor Graham's book, 'Lord, Hear Our Cry.' It's our gift to thank you for your donation to help proclaim the Gospel 'til the whole world hears.
Thank you!
Jack Graham
PowerPoint Ministries