The Single Greatest Risk to Your Faith
March 2
They profess to know God, but they deny him by their works. They are detestable, disobedient, unfit for any good work.
As I look at how many Christians react to the world today, I see so many of them targeting specific issues and saying, "See… if we could just change this, then our country would be in a whole lot better condition!" It's almost as if they think our world and our faith are in jeopardy because of one single thing.
I agree completely with Billy Graham when he said, "The greatest threat to Christianity isn't Communism or atheism; it's Christians trying to get to heaven incognito without being involved in sharing their faith with others or serving the Lord with their whole hearts."
Do you want to know what the greatest risk to our world and our faith is? A nominal Christianity. A Christianity that loves the sentiment of Sunday worship but hates the sacrifice of praise we're to give through our spiritual service. That's a consumer-driven Christianity… not the faith Jesus taught.
The answer to the world's problems is for the Church to be the Church. It's not about eradicating this or instituting that… it's for the people of God to be the salt and light we're commanded to be. Be the true church – not nominal believers. Love God and others well. You'll be amazing how far it will go in solving the world's problems.
BE THE SALT AND LIGHT GOD CALLS YOU TO BE BY BREAKING FREE OF NOMINAL CHRISTIANITY AND TRULY LOVING GOD AND OTHERS.
---

For more from PowerPoint Ministries and Dr. Jack Graham, please visit www.jackgraham.org
and
Listen to Dr. Jack Graham's daily broadcast on OnePlace.com.
Watch Jack Graham and Powerpoint Ministries Video Online.

Revitalize your prayer life in 30 days!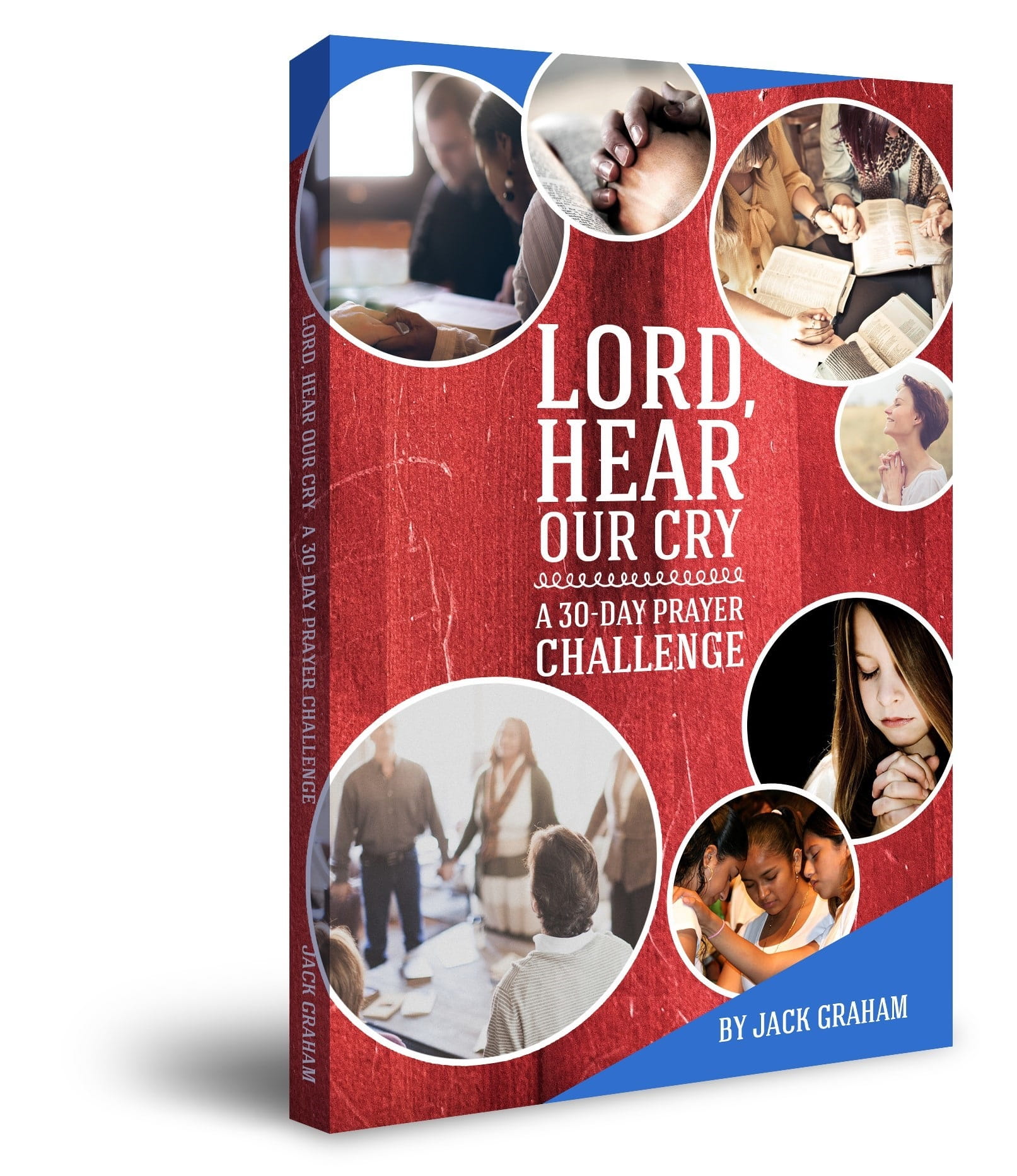 We want to help you Discover how to revitalize your prayer life in 30 days, by sending you Pastor Graham's book, 'Lord, Hear Our Cry.' It's our gift to thank you for your donation to help proclaim the Gospel 'til the whole world hears.
Thank you!
Jack Graham
PowerPoint Ministries