Turning Life's Hardships into Stepping Stones
April 11
"As for you, you meant evil against me, but God meant it for good…."
A man was climbing a mountain with his son one day and his son was having a very hard time. He was smaller than his dad, so his little legs were struggling to take the necessary steps. So he told his dad, "Dad, it's so hard because of all of these rocks. They're big, sharp, and they hurt."
The dad looked down at the boy and said, "Son, those sharp rocks are what we're climbing on. Without the rocks, we'd fall."
In life, we're going to encounter bumps and jagged rocks. Many of them hurt us, scar us, and leave us sore and bruised. But as believers, we have to see those rocks not in terms of the damage they cause, but as stepping stones to a higher plane of living. Yes, the enemy may intend them to cause us harm, but God will use them for our good.
Don't be discouraged by the jagged rocks you're treading on today. Put them below your feet and use them to propel you to a higher plane of living. Keep your eyes focused on the prize and you'll rise above life's negative circumstances.
INSTEAD OF FOCUSING ON LIFE'S CHALLENGES, FOCUS ON THE PRIZE – LIFE WITH JESUS. RISE ABOVE THE PAIN TO A HIGHER LEVEL OF LIVING!
---

For more from PowerPoint Ministries and Dr. Jack Graham, please visit www.jackgraham.org
and
Listen to Dr. Jack Graham's daily broadcast on OnePlace.com.
Watch Jack Graham and Powerpoint Ministries Video Online.

Revitalize your prayer life in 30 days!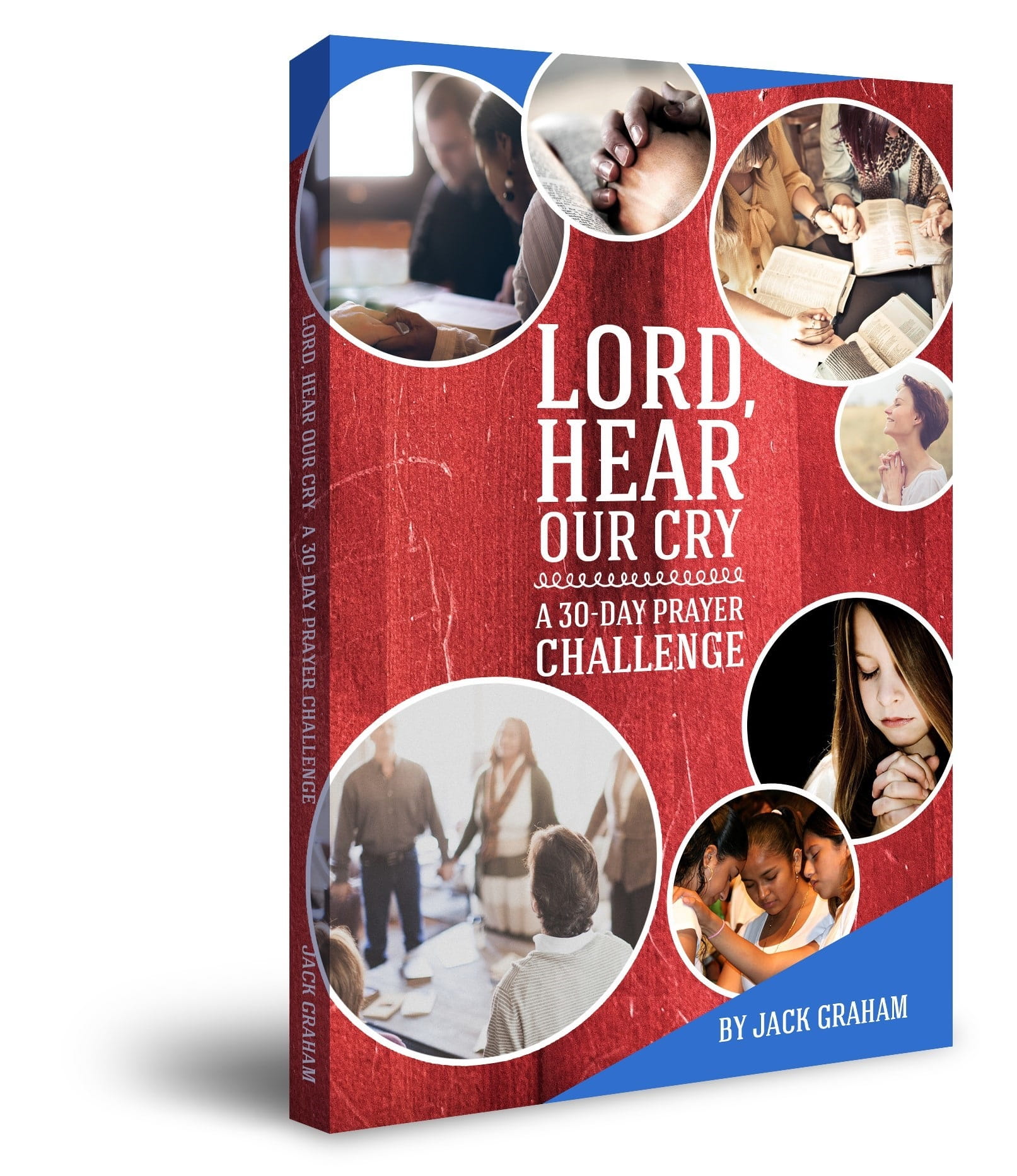 We want to help you Discover how to revitalize your prayer life in 30 days, by sending you Pastor Graham's book, 'Lord, Hear Our Cry.' It's our gift to thank you for your donation to help proclaim the Gospel 'til the whole world hears.
Thank you!
Jack Graham
PowerPoint Ministries