What Happened to the 'Peace' of Christmas?
December 19
"Glory to God in the highest,
and on earth peace among those with whom he is pleased!"
One of the buzz words that typically surrounds the Christmas season is peace. We see it on billboards, lit up in twinkling lights, and on charms worn around necks. Yet with so many who shout "Peace!" from the rooftops this time of year, why does it seem like peace always eludes us?
The Bible promises believers different kinds of peace. There's the kind that is characterized by the absence of conflict, a predicted peace when the nations of the world "will beat their swords into plowshares and their spears into pruning hooks" (Isaiah 2:4).
But as we celebrate each Christmas, another year goes by that we're still waiting on that prophecy to come true. Yet, when Jesus came to Earth, He was God's gift of peace to the heart of every single person who believed in Him. And in Christ, God gives every believer an inner foretaste of the world peace to come.
As we wait on the day when God's Kingdom will cover the Earth as the water covers the sea and worldwide peace will be known, we wait with the peace God has given us in our hearts as we trust in Christ's return. Rest in the peace you have today and eagerly await the peace to come!
REST IN CHRIST'S INNER PEACE TODAY AND EAGERLY AWAIT THE WORLD PEACE TO COME!
---

For more from PowerPoint Ministries and Dr. Jack Graham, please visit www.jackgraham.org
and
Listen to Dr. Jack Graham's daily broadcast on OnePlace.com.
Watch Jack Graham and Powerpoint Ministries Video Online.

Revitalize your prayer life in 30 days!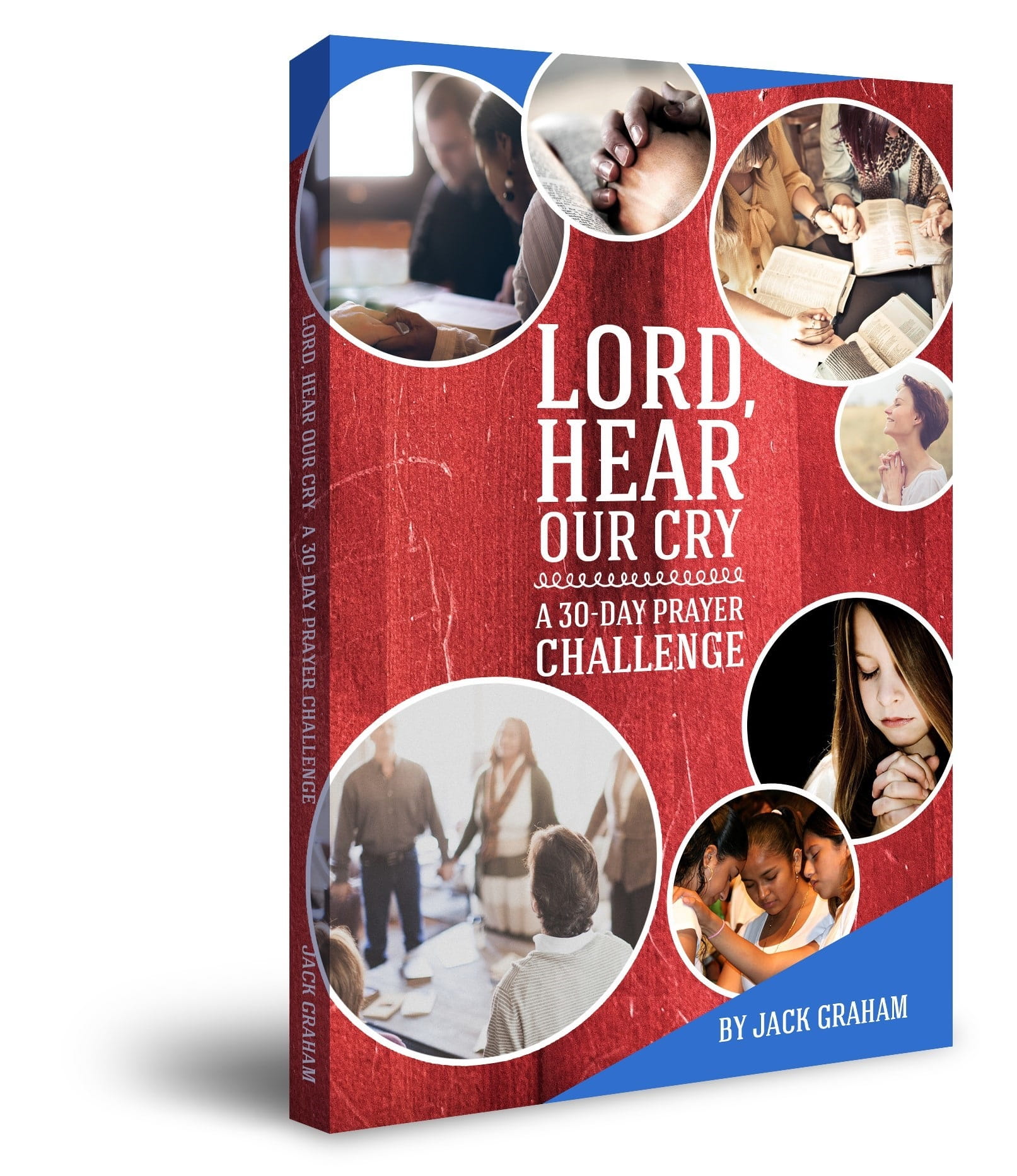 We want to help you Discover how to revitalize your prayer life in 30 days, by sending you Pastor Graham's book, 'Lord, Hear Our Cry.' It's our gift to thank you for your donation to help proclaim the Gospel 'til the whole world hears.
Thank you!
Jack Graham
PowerPoint Ministries