What it Really Means to Be a 'Fisher of Men'
October 3
While walking by the Sea of Galilee, he saw two brothers, Simon (who is called Peter) and Andrew his brother, casting a net into the sea, for they were fishermen. And he said to them, "Follow me, and I will make you fishers of men." Immediately they left their nets and followed him.
I'll never forget the time Deb and I decided to take our family deep-sea fishing off the coast of Florida. The kids and I were having a great time, but I noticed Deb had disappeared. So I went down into the bottom of the boat and saw her sitting there. Her face was green and her eyes were closed.
"Honey," I said, "What are you doing down here?"
"I'm praying," she told me, "and I'm promising God that if He'll get me to shore alive, I'll never set foot on a boat again!"
Well, Deb kept that promise. I've offered to take her on cruises of all kinds, but she won't set foot on a boat. And while not all of us are cut out for deep-sea fishing, each of us in Christ has everything we need to be fishers of men.
A fisher of men is someone who looks at the lost people around him or her and sees future disciples of Jesus Christ. Fishermen have a vision for bringing people to faith, and never give up hope because someone is "too far gone."
So instead of just being a passenger in the boat, get busy fishing and bring the lost to Christ!
BE A FISHER OF MEN BY SEEING THE LOST AS FUTURE DISCIPLES AND REALIZING NO ONE IS TOO FAR GONE TO BE SAVED!
---

For more from PowerPoint Ministries and Dr. Jack Graham, please visit www.jackgraham.org
and
Listen to Dr. Jack Graham's daily broadcast on OnePlace.com.
Watch Jack Graham and Powerpoint Ministries Video Online.

Revitalize your prayer life in 30 days!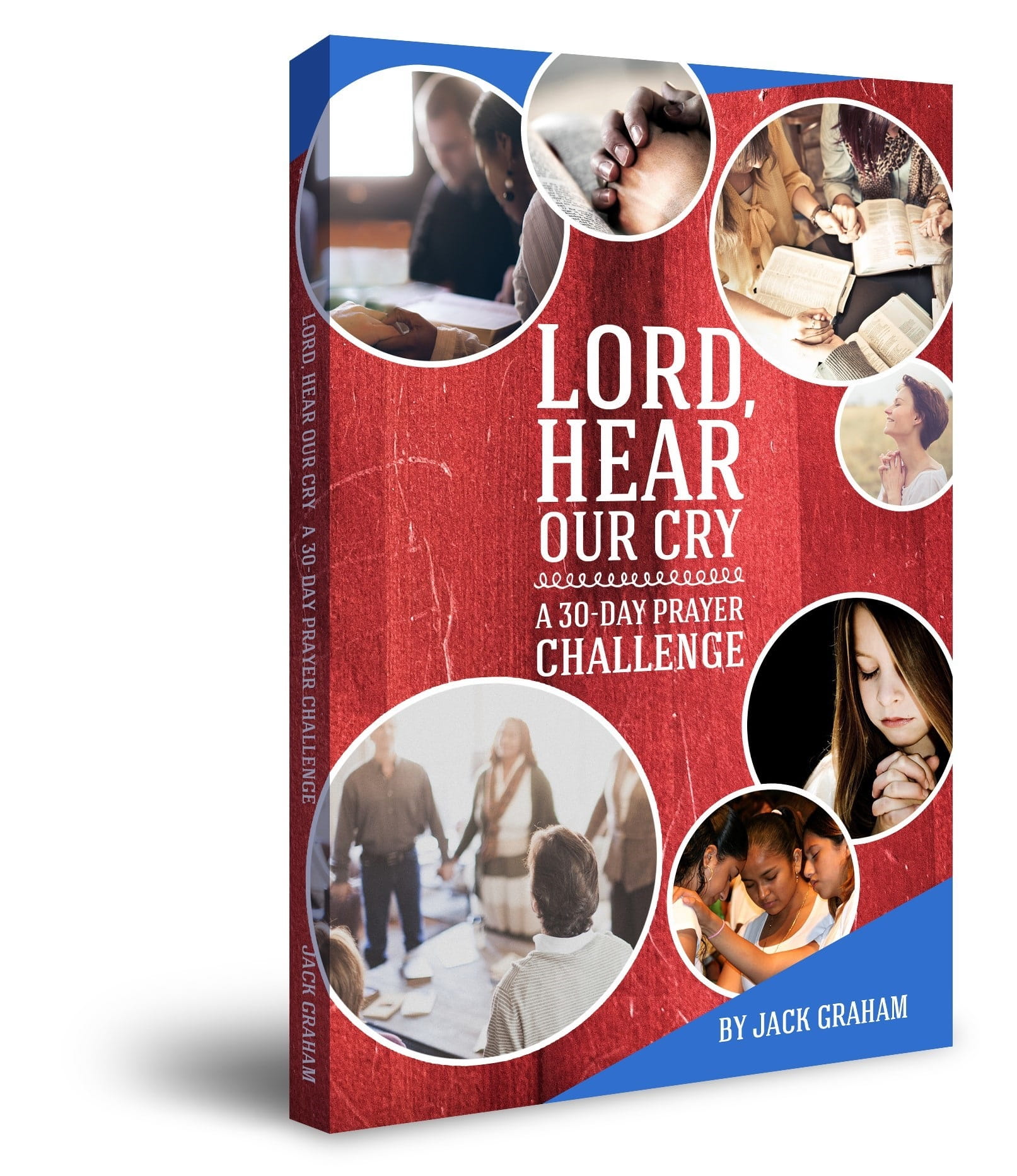 We want to help you Discover how to revitalize your prayer life in 30 days, by sending you Pastor Graham's book, 'Lord, Hear Our Cry.' It's our gift to thank you for your donation to help proclaim the Gospel 'til the whole world hears.
Thank you!
Jack Graham
PowerPoint Ministries