What it Really Means to Be the Hands of Jesus
February 23
"And I will make of you a great nation, and I will bless you and make your name great, so that you will be a blessing."
At the start of World War II, there was a town in Europe that had a statue of Jesus Christ in the middle of it. During the war, however, that statue was destroyed. When the fighting was over and the town was being rebuilt, they were able to piece the statue back together – all except for the hands.
So one official in the town said, "Let's commission someone to refashion the hands on the statue." But someone else had the idea to leave the statue as it was and add an inscription that said, "His hands are our hands."
Our nation has been indescribably blessed by God. I don't know of another time in the history of the world when the church had the resources it has today. And with those resources comes the amazing responsibility and privilege of using those resources to be the hands and feet of Jesus Christ.
Christian, let's seize the day! Let's allow God to use us and all of our vitality, our unity, and our resources to make an impact like never before. Let's be the hands and feet of Jesus Christ!
BE THE HANDS AND FEET OF JESUS BY USING THE RESOURCES HE'S GIVEN YOU TO MAKE A KINGDOM IMPACT!
---

For more from PowerPoint Ministries and Dr. Jack Graham, please visit www.jackgraham.org
and
Listen to Dr. Jack Graham's daily broadcast on OnePlace.com.
Watch Jack Graham and Powerpoint Ministries Video Online.

Revitalize your prayer life in 30 days!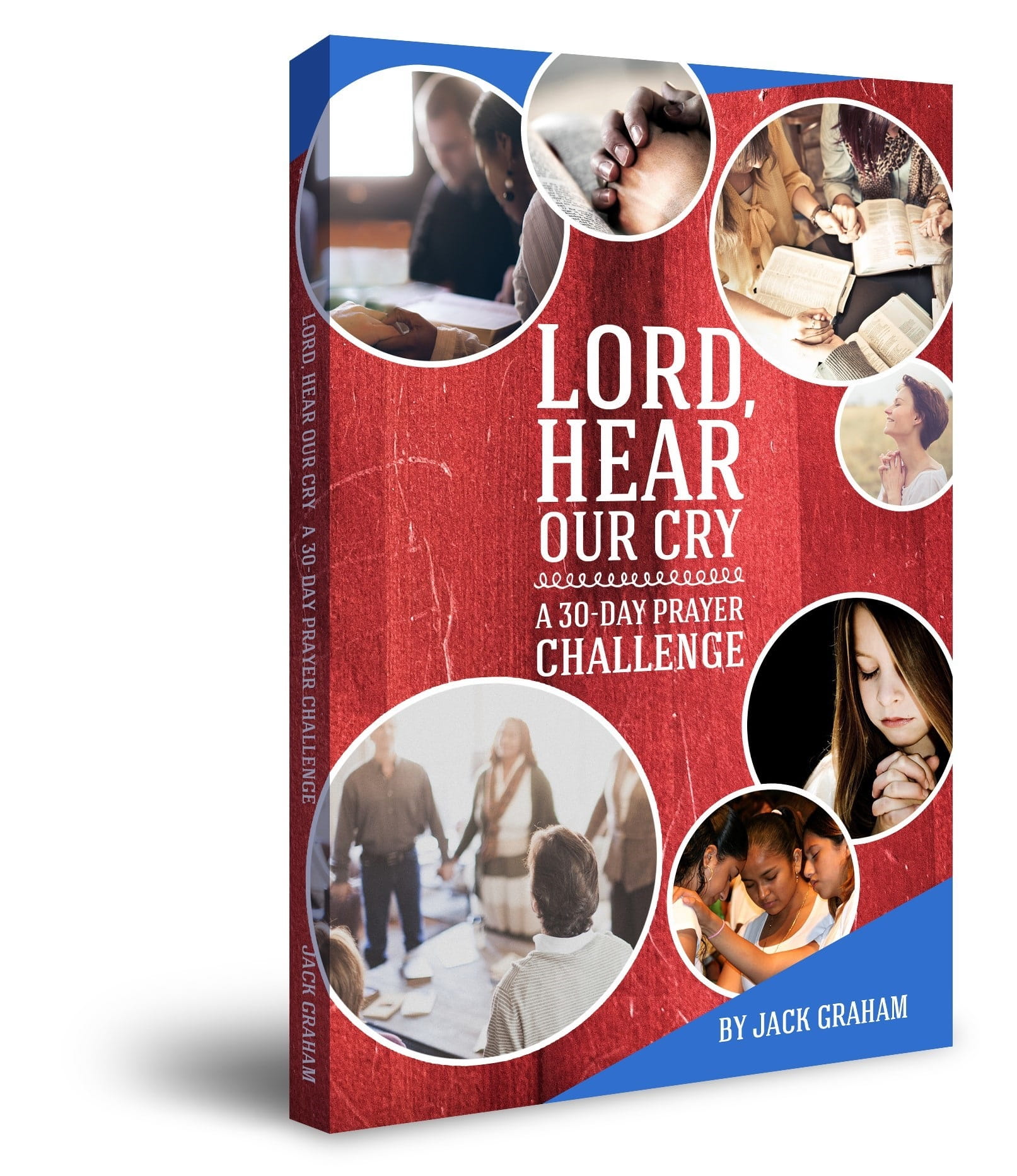 We want to help you Discover how to revitalize your prayer life in 30 days, by sending you Pastor Graham's book, 'Lord, Hear Our Cry.' It's our gift to thank you for your donation to help proclaim the Gospel 'til the whole world hears.
Thank you!
Jack Graham
PowerPoint Ministries