Who is Qualified to Make Disciples?
June 24
So the woman left her water jar and went away into town and said to the people, "Come, see a man who told me all that I ever did. Can this be the Christ?" …Many Samaritans from that town believed in him because of the woman's testimony, "He told me all that I ever did."
John 4:28-29, 39
I've noticed in recent decades that we live in a very qualification-conscious society. Here's what I mean: You have to qualify to get a credit card. You qualify for a mortgage. And you qualify for your job or a sports team.
Now, those things are good because there are many situations where we need to ensure people are qualified. But when it comes to determining who is qualified to be a disciple maker, there is only one qualification: You must be a believer in Jesus Christ.
Today's passage is a case in point. This Samaritan woman who Jesus met at the well was certainly not a "qualified" person by today's standards. She had a bad reputation in the community, was morally bankrupt, and was an outcast among other women.
But this woman believed in Jesus, and immediately went to share her testimony with others who also believed. Within minutes of trusting Christ, she was already making disciples!
However spiritually mature you believe yourself to be (or not to be), you can make disciples if you know the Lord Jesus Christ. Believe in Him and share your story with others!
IF YOU'RE IN CHRIST, YOU'RE QUALIFIED TO MAKE DISCIPLES. SHARE YOUR STORY WITH OTHERS AND INVITE THEM TO TRUST IN HIM.
---

For more from PowerPoint Ministries and Dr. Jack Graham, please visit www.jackgraham.org
and
Listen to Dr. Jack Graham's daily broadcast on OnePlace.com.
Watch Jack Graham and Powerpoint Ministries Video Online.

Revitalize your prayer life in 30 days!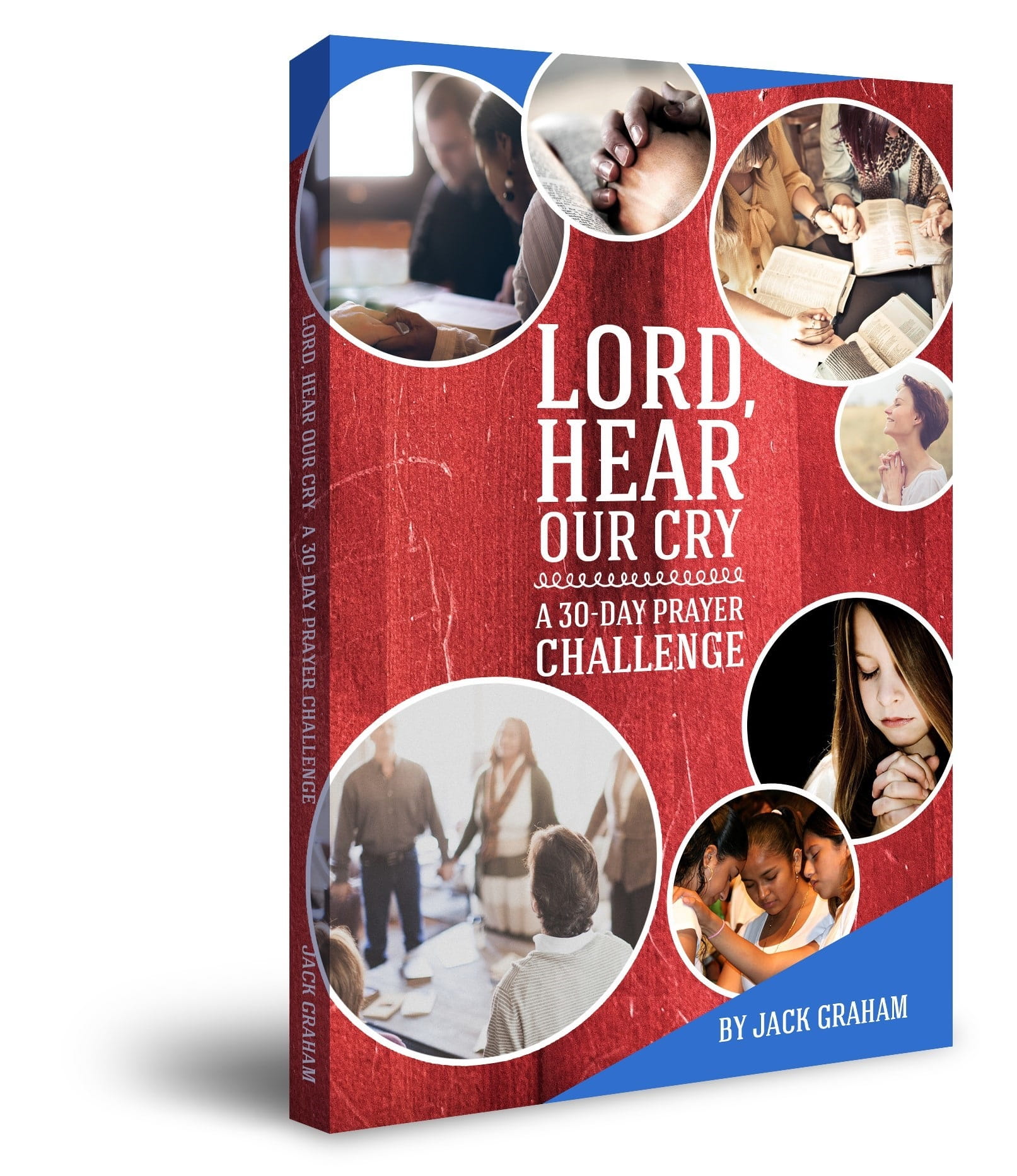 We want to help you Discover how to revitalize your prayer life in 30 days, by sending you Pastor Graham's book, 'Lord, Hear Our Cry.' It's our gift to thank you for your donation to help proclaim the Gospel 'til the whole world hears.
Thank you!
Jack Graham
PowerPoint Ministries