Why is the Christian Life So Hard?
February 2
I have been crucified with Christ. It is no longer I who live, but Christ who lives in me. And the life I now live in the flesh I live by faith in the Son of God, who loved me and gave himself for me. - Galatians 2:20
A woman came to me one time after a Sunday service at our church and said, "Pastor Graham, there's something I wanted to ask you about. I've been facing a lot of challenges in my life recently, and I'm wondering this: Why is the Christian life so hard?"
So I looked in the eye and told her, "The Christian life isn't hard; it's impossible. You can't live it in your own strength and trying to do it on your own is an exercise in futility. There's no way you can follow Christ on your own. Only God, living through you, can do that."
The truth is that when you know Jesus Christ as your Savior, the work of following Him and becoming more like Him is done by the Holy Spirit living inside of you. You're literally changed from the inside out. And it's that change that enables you to be like Christ in how you think and what you do.
Stop trying to live the Christian life on your own. Instead, let the Spirit of Christ in you have control… not just resident, but president in your life… not dormant, but dominant. That's what it means to be filled by the Spirit. It's putting yourself aside and allowing Him to control your actions and thoughts.
LIVE THE CHRISTIAN LIFE BY SUBMITTING YOURSELF TO THE SPIRIT OF GOD AND GIVING HIM CONTROL OF YOUR THOUGHTS AND ACTIONS.
---

For more from PowerPoint Ministries and Dr. Jack Graham, please visit www.jackgraham.org
and
Listen to Dr. Jack Graham's daily broadcast on OnePlace.com.
Watch Jack Graham and Powerpoint Ministries Video Online.

Revitalize your prayer life in 30 days!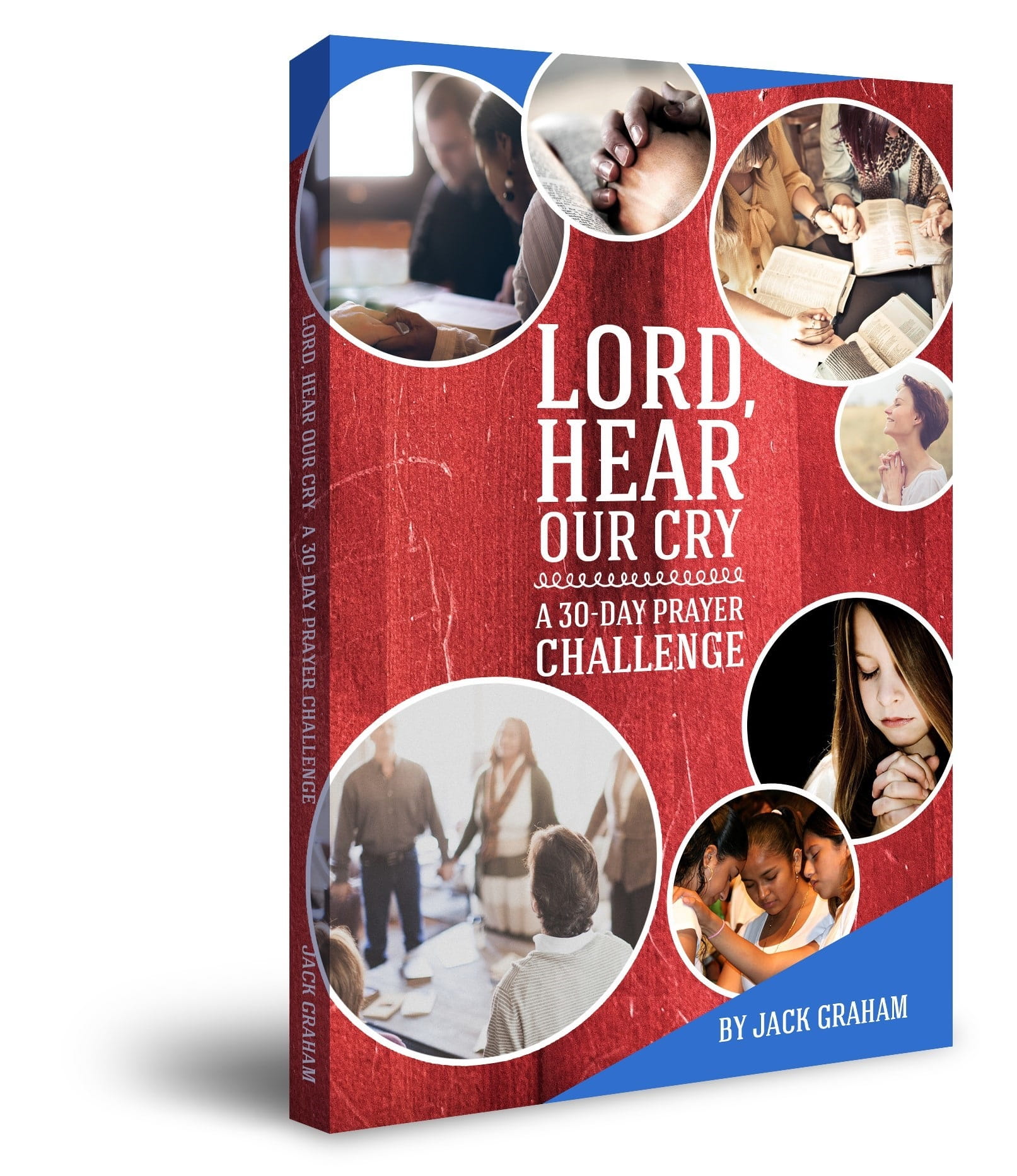 We want to help you Discover how to revitalize your prayer life in 30 days, by sending you Pastor Graham's book, 'Lord, Hear Our Cry.' It's our gift to thank you for your donation to help proclaim the Gospel 'til the whole world hears.
Thank you!
Jack Graham
PowerPoint Ministries