Your Commitment to the Kingdom Mission
August 4
And they have conquered him by the blood of the Lamb and by the word of their testimony, for they loved not their lives even unto death.
During World War II, Lieutenant-Colonel Terence Otway led the 9th Parachute Battalion to destroy four German batteries. One of his lieutenants, Michael Downing, was a key player in the assault.
After the assault, Downing went to Otway, stood at attention while clutching his chest, and reported, "Sir, the battery has been taken!" Otway turned away to light a yellow flare to signal that the mission was achieved. And when he turned back, Downing lay dead at his feet from a gunshot to the chest. His mission was accomplished.
What would it look like if the people of God lived with the same kind of self-sacrifice we expected from our soldiers? What if every single one of us saw our very lives as disposable for the sake of God's Kingdom? Would that change anything?
There's no greater Kingdom and no greater King we can fight for than Jesus Christ. So instead of loving our lives, let's lay ourselves down sacrificially for the sake of the Kingdom and the King. When the people of God have that kind of commitment, we'll hear "mission accomplished" as we shake the world for Jesus Christ!
FULFILL YOUR KINGDOM MISSION BY GIVING YOURSELF SACRIFICIALLY FOR THE SAKE OF THE KINGDOM OF GOD.
---

For more from PowerPoint Ministries and Dr. Jack Graham, please visit www.jackgraham.org
and
Listen to Dr. Jack Graham's daily broadcast on OnePlace.com.
Watch Jack Graham and Powerpoint Ministries Video Online.

Revitalize your prayer life in 30 days!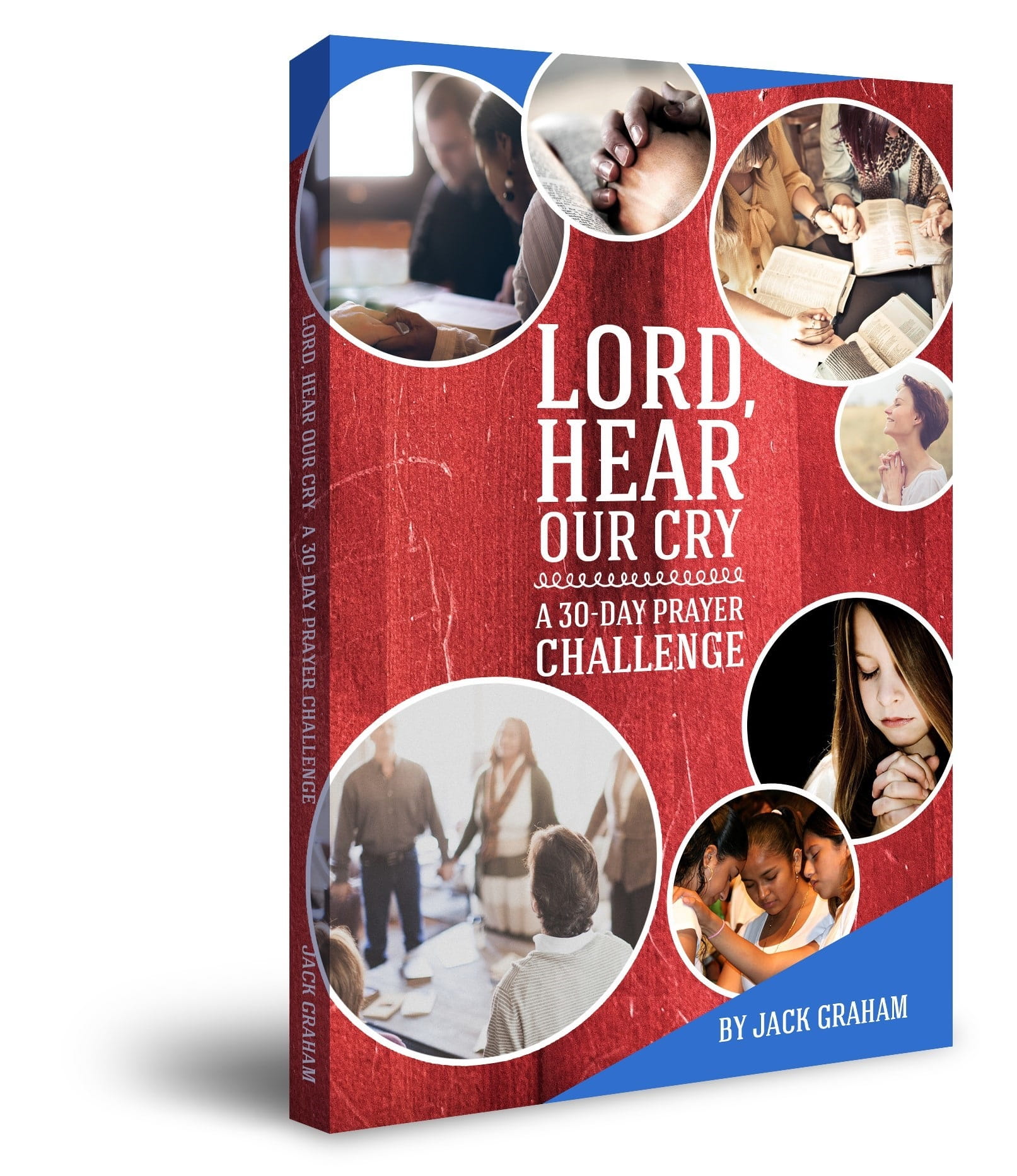 We want to help you Discover how to revitalize your prayer life in 30 days, by sending you Pastor Graham's book, 'Lord, Hear Our Cry.' It's our gift to thank you for your donation to help proclaim the Gospel 'til the whole world hears.
Thank you!
Jack Graham
PowerPoint Ministries