Your Most Powerful Weapon against the Enemy's Attacks
October 18
Be sober-minded; be watchful. Your adversary the devil prowls around like a roaring lion, seeking someone to devour. Resist him, firm in your faith, knowing that the same kinds of suffering are being experienced by your brotherhood throughout the world.
Not long ago, a young man came into my office and told me, "God's speaking to me in some very big ways, and I've been settling so many issues in my life because of my new relationship with Christ. But there's just something in me that's resisting. I don't know what it is!"
I took a look at him and said, "I do. It's Satan. You see, as long as you're living your life his way, he's going to leave you alone. But the minute you begin to live for Christ and follow His plan for your life, the devil is going to turn on you very quickly."
I know so many men and women today who have turned their hearts toward Christ, made significant steps for Him in their lives, and are encountering harsh spiritual warfare. That's because the devil never gives up territory without a fight. And those making a real and lasting change in their lives are going to draw the strongest attacks.
So when you're experiencing spiritual growth, be on guard against the enemy's assaults. Ask God to give you supernatural strength to fight the good fight of faith, and you'll have the strength to overcome whatever attacks Satan throws your way!
WATCH OUT FOR SATAN'S ATTACKS IN TIMES OF SPIRITUAL GROWTH AND ASK GOD TO GIVE YOU THE STRENGTH TO OVERCOME HIM!
---

For more from PowerPoint Ministries and Dr. Jack Graham, please visit www.jackgraham.org
and
Listen to Dr. Jack Graham's daily broadcast on OnePlace.com.
Watch Jack Graham and Powerpoint Ministries Video Online.

Revitalize your prayer life in 30 days!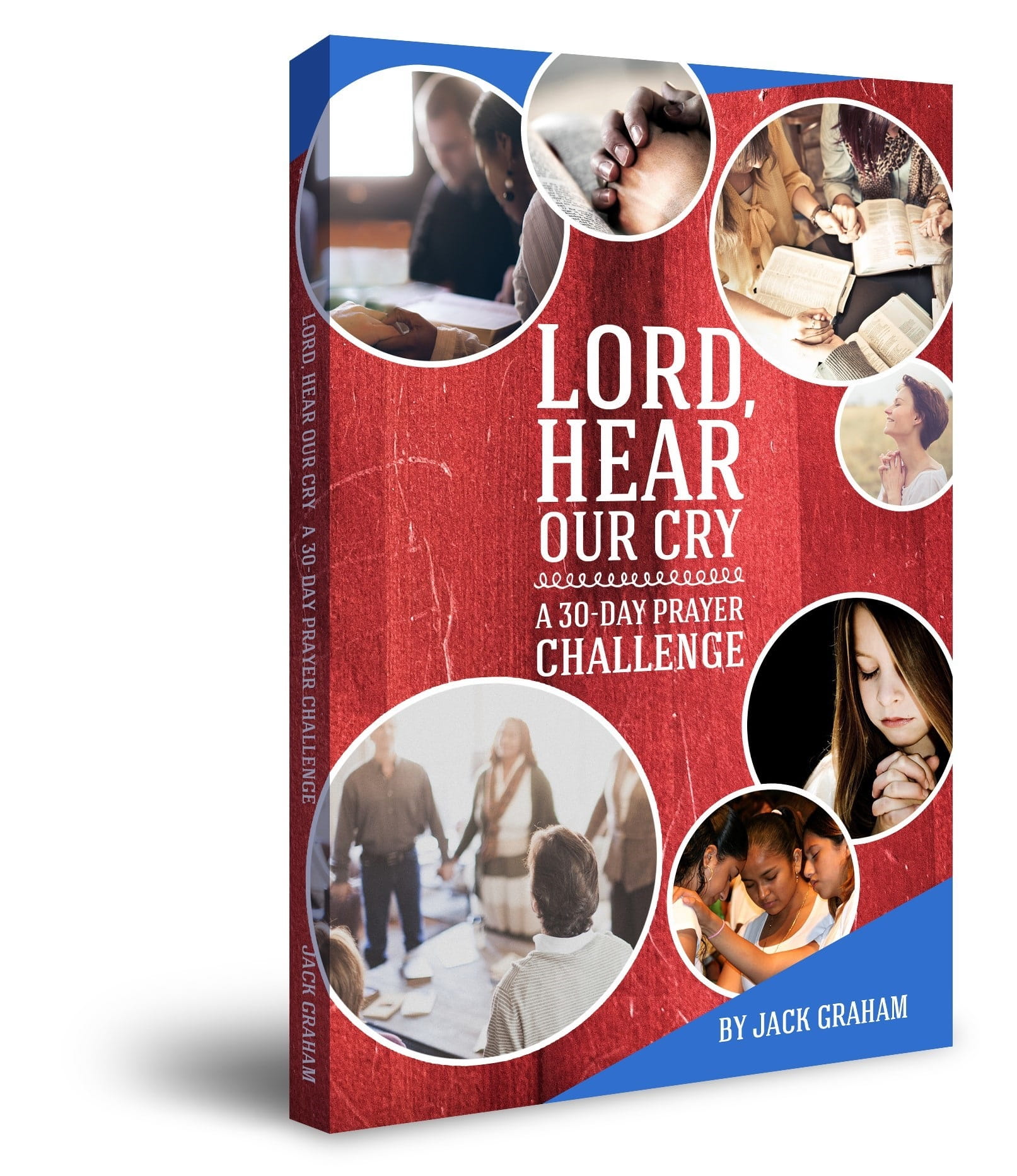 We want to help you Discover how to revitalize your prayer life in 30 days, by sending you Pastor Graham's book, 'Lord, Hear Our Cry.' It's our gift to thank you for your donation to help proclaim the Gospel 'til the whole world hears.
Thank you!
Jack Graham
PowerPoint Ministries