Your Pathway to Joy in Any Circumstance
October 25
Rejoice in hope, be patient in tribulation, be constant in prayer.
What do you think is the one thing that really brings about joy and passion in our lives? I'll tell you this: It's not money. Money can get people going, but it won't make them live with passion. I'd also say it's not happiness. It doesn't matter how happy someone is… happiness alone is a deadend road.
So what is it? Well, I've personally seen the one thing that really brings about joy, and it's very simple: hope. This is especially true for Christians, who thrive on hope spiritually just as much as we do with oxygen physically. That's because without the hope of heaven and the return of Christ, our faith becomes pointless.
But in Christ, we have a blessed and joyful hope that death isn't the end. And it's not a hope that wishes… it's an eager expectation based upon a sure promise. It's not just pie in the sky; it's as sure as it can be!
Frankly, I talk with many people whose hope has run out. The've stopped believing in God's promises and, as a result, have lost the joy that comes with the Christian life. Don't lose hope. Cling to God's every promise, and you'll discover joy that goes beyond any circumstance!
KEEP YOUR EAGER HOPE IN THE PROMISES OF GOD, AND YOU'LL DISCOVER JOY THAT GOES BEYOND ANY CIRCUMSTANCE!
---

For more from PowerPoint Ministries and Dr. Jack Graham, please visit www.jackgraham.org
and
Listen to Dr. Jack Graham's daily broadcast on OnePlace.com.
Watch Jack Graham and Powerpoint Ministries Video Online.

Revitalize your prayer life in 30 days!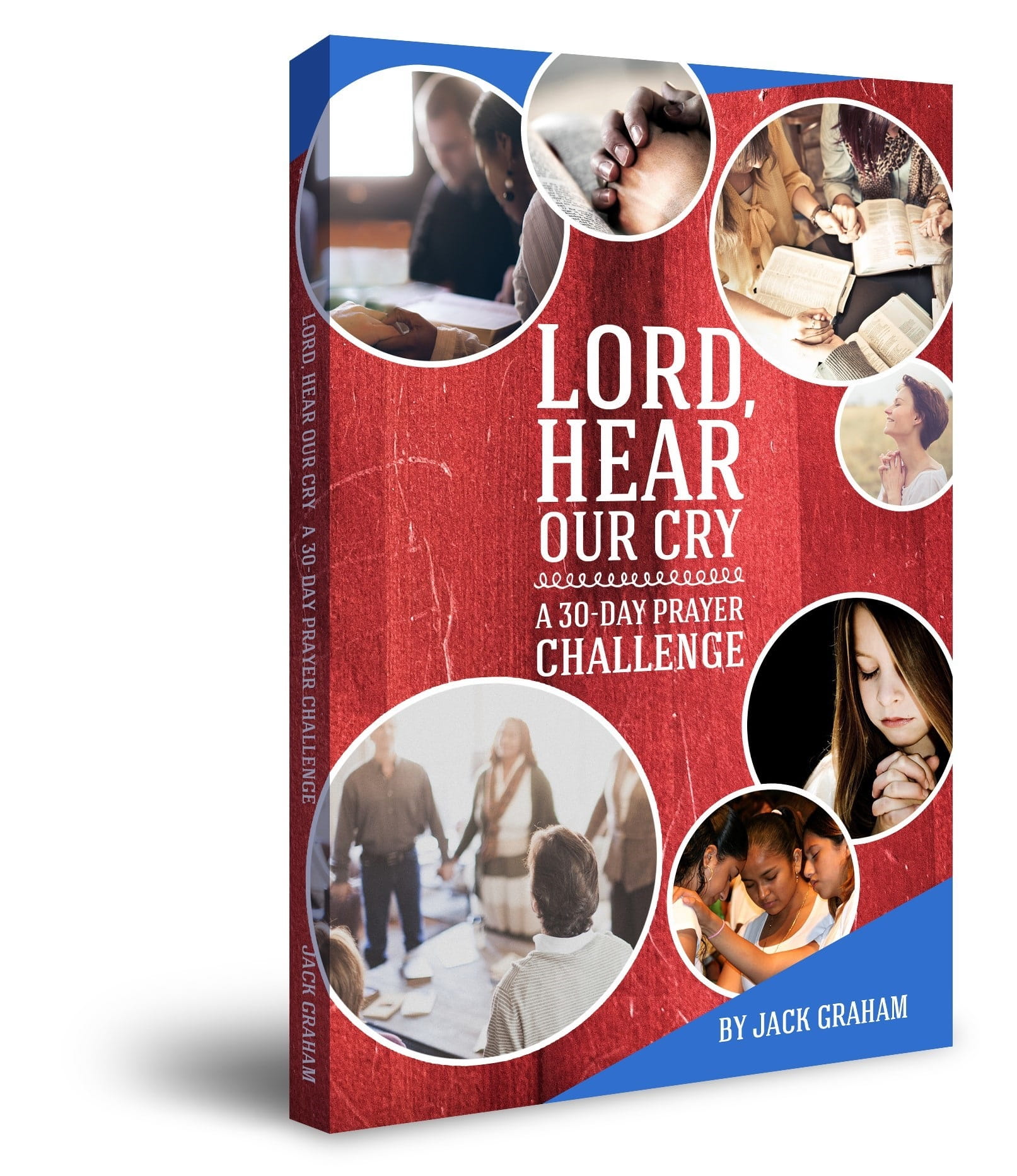 We want to help you Discover how to revitalize your prayer life in 30 days, by sending you Pastor Graham's book, 'Lord, Hear Our Cry.' It's our gift to thank you for your donation to help proclaim the Gospel 'til the whole world hears.
Thank you!
Jack Graham
PowerPoint Ministries