Yesterday we read about two great men of the faith, Abraham and the apostle Paul, who set out into the great unknown out of obedience to God. It is no easy thing to leave a sure thing, walk away from an ace in the hole, and start down a long, dark tunnel with no end in sight. Absolutely frightening . . . yet filled with unimaginable excitement. Going . . . yet not knowing. Obeying . . . yet not understanding. Beginning a journey that is unpredictable, risky, untried, and appearing virtually insane—yet prompted by none other than the Lord Himself.
Like the competent Christian businessman I spoke to who left a secure $100,000-a-year position to enter a whole new career without training or expertise in the field. After he learns the ropes he may (repeat, may) gross $20,000 if things fall together. "Why?" I asked. With incredible assurance he answered, "One word—God." I've seldom seen a person more confident, more fulfilled.
Are you on the verge of such a decision? Is the Lord loosening your tent pegs today, suggesting it's time for you to take a drastic leap of faith? Are you counting on Him to direct your steps through a future that offers no tangible map? Great! But before you jump, be sure of four things:
Be sure it's the Lord who is speaking.
Be sure the decision doesn't contradict Scripture.
Be sure your motive is unselfish and pure.
Be sure the "leap" won't injure others or your testimony.
Sometimes it helps to remember what God calls us during our short stint on Planet Earth: strangers and pilgrims. People on the move, living in tents, free and unencumbered, loose and available, ready to roll, willing to break the mold—whenever and wherever He leads. Regardless.
Excerpt taken from Come before Winter and Share My Hope by Charles R. Swindoll. Copyright © 1985, 1988, 1994 by Charles R. Swindoll, Inc. All rights reserved worldwide.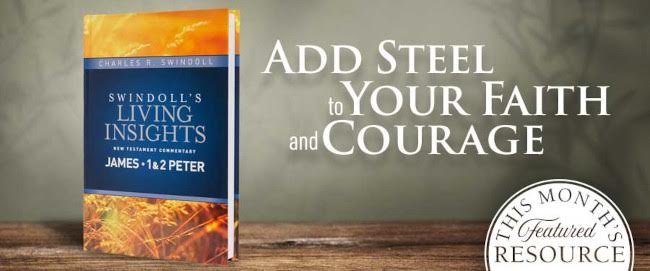 Used with permission. All rights reserved.
Listen to today's broadcast of Insight for Living with Chuck Swindoll at OnePlace.com.
Visit the Bible-teaching ministry of Chuck Swindoll at www.insight.org.